Read more about what we do with the donations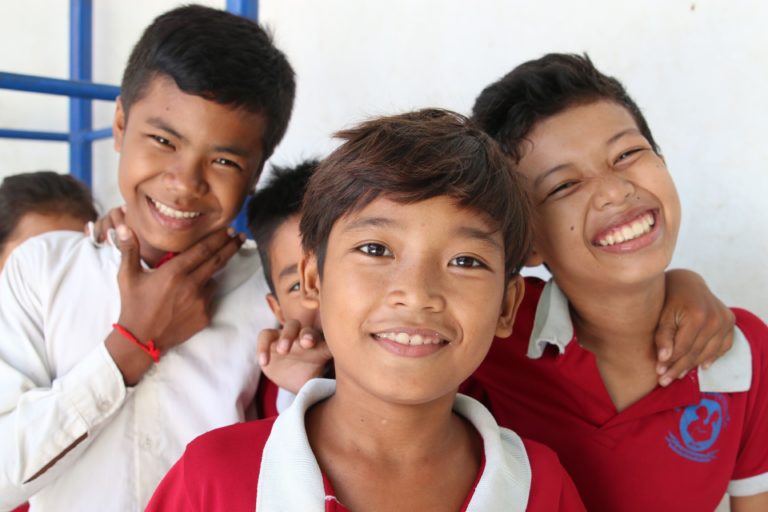 Summer School! Sounds painful, but not for our Happy School students who are crying out for extra education.
All our students are in grade 1-6 and live in poor households in Phnom Penh, Cambodia where they often have to work from a young age and miss out on school. The Happy School asks families to invest in their children's education so that they might get a job that can pull them and their family out of poverty.
Our students start behind but they fight hard and extra support like Summer School can help them catch up.
Summer School will run for 5 weeks, 6 hours a day in September and October 2019. It includes Maths, Khmei, English, IT and fun personal development activities like soccer and art.
Summer School is an intensive block of classes to help our Happy School students catch up on the years they have missed at school and to give them a fighting chance at progressing to the next year level.
Teachers will be a mix of volunteers (for English and IT) and local teachers (for Maths and Khmei). Food will be prepared by the student's families.
We need to raise $5,000 AUD by the end of August to pay for teacher salaries, food and classrooms. This will be added to volunteer efforts to provide Summer School for 55+ students.
We are a group of volunteer Board members from Cambodia (Dara and Lomy), Germany (Sonja), Netherlands (Charly), the UK (Ajay) and Australia (Kirk and Trent) who have been working for 15 years to support the Happy School. We have all worked at the school and continue to support in any way we can.
The following link will take you to Paypal. You can either donate with your PayPal account or directly with your debit/credit card.
For the Summer School we need to raise $5000 to cover the costs of the School. We have a Go Fund Me page where you can directly make a donation.